I honestly felt unbelievable the following day. Although it was all college stuff, it was very powerful for me. I feel very clear and calm and have done everything I have needed too :) Looking forward to our. next session.
Harriet
I felt the best in ages last night - so clear and balanced - was thinking to myself how powerful and effective kinesiology is and am grateful to have it!
Ben
Hey lovely. A massive thanks for yesterday. I already feel a lightness & clarity & sense of surrender & support I haven't felt in weeks. So THANK YOU amazing human that you are. I'm so grateful for you.
Kellie
Thanks so much again for the amazing experience last night, I am still stuck for words, I feel amazing today (even at jury duty - lol) and thank you for been so incredibly welcoming and wholesome, the experience was truly cathartic, inspiring and spiritual.
Joel T
That session yesterday was so good I could hardly get myself to sleep last night!! It unintentionally brought so much exciting stuff up I was buzzing. Also my broken back funnily enough feels so much better today. I really can't explain why but it is like a load off. I truly am amazed. So thanks!!
Pete S
I wanted to share this amazing woman and her business with you all as she has helped me SOOOO much over the last few months......it's totally woo woo (sorry Clare) but it works, don't ask me how but it does and she can do sessions over Skype so it doesn't matter where you are in the world you can still work with her. It's helped me in my business both working through the hard stuff and increasing business, personal dramas, as a mother and as a generally happier human all together!! If you're feeling stuck and in need of progress in any area of your life please do yourself a favour and give Clare Woodward at the Woodward Institute a call. Thanks!
Emma D
When I believe in something/someone I'm a huge advocate... You've changed my life so I like to share my experience with others who I think can benefit from seeing you.
Bianca
Transformational Coaching + Kinesiology with Clare provides clarity. It sets the static, buzzy, extraneous topsoil aside and accesses the rich, fertile, goodness beneath: the truth. Sometimes I grapple and sometimes I resist. Then I am reminded to get out of my own way. It really is where all the magic lives! Always, always I leave feeling clear and aware. My filters are removed. I've lost count of the number of personal breakthroughs.
A session with Clare is like spending solid quality time with a dear friend. She gets it. She doesn't judge. Her warm heart literally shines. We have a giggle at ourselves and embrace the joy of life. I have so much gratitude for the work Clare does.
I value it deeply and sincerely recommend.
Kate
Clare has such a gift, I am so blessed to have her in my life to help me find my highest potential through kinesiology. Kinesiology is the best way to re program negative or unhelpful thoughts or beliefs you have about yourself, as you subconsciously think a number of these thoughts you need a medium that reaches the subconscious level - that is kinesiology. I have referred a number of close friends to Clare and seen fantastic and tangible results in confidence and attitude. Please note I work as a professional in an engineering firm and at first I was not sure about this practice, but have tried it and love the results, you have nothing to lose and everything to gain. Thanks always Clare.
Jennifer
'You can do magic, you can have anything that you desire....' a toe tapping tune from the 1980s springs to mind whenever I finish a session with Clare Woodward. My mind defogs, and whoa there is a spring in my step. Clare truly makes cogs turn, in every blocked meridian line in my body. Things become 'unstuck', as she weaves her magic and takes me on a journey towards fulfillment, happiness, joy, light, worth, truth, gratitude and most importantly, for me; bliss & inspiration.
Clare is kind, understanding and loving in her holistic approach. She just gets it, whatever it is to get. A funky and intuitive soul, with a deep knowledge for her talent and a passion for her trade. It is an understatement to say I am thrilled to bits that Clare can do what she does, and she comes highly recommended. Clare has empowered me in so many ways, Transformation Coaching + Kinesiology is now an integral part of my day to day life.
Renee
Clare is one of the kindest, most genuine, heartfelt and interested people I have ever met. She believes deeply and profoundly in what she does and the benefits of change in my life because of this have been joyous, challenging and important. I had no idea what Kinesiology really was on my first session but Clare immediately made me feel that I was in safe hands. I now see her very regularly.
Each session is illuminating and I trust her completely.
Shelly
Why are kinesiology sessions with Clare the best thing you can do, not only yourself, but for your friends, family and co-workers? Because she helps you access layers of yourself you didn't even know existed, or that you were still hanging onto.
Do you ever feel like you're reverting back to your 7 year old self: reacting to people at work through a tantrum, or feeling left out at the "playground during recess" i.e. life.
Clare has not only helped me tap into these ego driven, reactionary, negative thought patterns, but helped me to recognise this way of thinking, and change it. She's provided me with a new life. A new way of seeing, accepting and reacting to things.
I know I'm exactly where I'm meant to be in my life. I've learned, and NOW truly believe, that I am safe to be exactly who I am, as I've learned to forgive myself. Plus, forgive others who were still hanging around with my negative thoughts and ego. I believe (no longer hope) I will meet the perfect man to be my husband and raise the family I want - when it's the right time. And, because of kinesiology, I'm ok hanging out and enjoying life until that happens!
I have learned so much about myself and am always recommending a session with Clare to my friends. She helps proved the tools to create a happy, prosperous and content life we all deserve.
Cally
I started seeing Clare roughly 8-9 months ago. Since then, I have renamed her 'the key to my subconscious'. Her professionalism and warmth only match her amazing abilities and competencies as a kinesiologist. I did not really know what to expect when I started, but via combining work on emotional, spiritual, psychological and intellectual levels, Clare got me to accomplish things I never dreamt of achieving. It does not really matter how it works, she just makes it work.
MC
I decided to try Kinesiology on a whim. Having no previous experience, let alone understanding of the therapy, I joined one of Clare's workshops. Holy Poop, it was mind blowing! Everything just made sense and resonated as loud as a Datsun backfiring. This stuff was going to help me.
Having had sessions monthly for a while now, I can honestly say Clare's services have prevented me from having a Michael Douglas in Falling down re-enactment. My entire outlook and perspective has changed and isn't that the definition of a miracle? Clare is a rockstar!
Rebecca
It has been a while, but I wanted to pop by.
It was today that I realised that it was almost a year ago since I started a Self-Love and Nourishment course which lead me to kinesiology... in the search of something to get me out of the funk I was in.
Each session with you planted a seed that grew into something pretty rad.
As hippy as it may sound, I feel a great sense of lightness and freedom, and it was that choice of taking back my power and the lesson that great things can come from treating yourself with love and kindness.
Vicky L
Thank you SO very much for an awesome session yesterday! As I mentioned I have had lots of kinesiology work in the past and I really enjoyed the variety of techniques you used. ?I hope this doesn't sound weird but I really felt that you "got" me and found the perfect words to describe feelings that I was struggling to identify- thank you! And last night I honestly had the best sleep I have had in months.
Maree
I was quite nervous about opening up to a stranger, but with Clare's wholehearted enthusiasm, support and kindness I warmed to her immediately and felt calm and relaxed. At first I wasn't really sure why I was there. I felt like something had to change, and Clare helped me find clarity and clear blockages that has turned my life around with respect to job, relationships and direction. Clare has a way to make you feel comfortable, like you have known her for ages, allowing the body to trust - making the magic of Kinesiology work even better.
I am so grateful that Clare came into my life and I gave Kinesiology a try, the results are amazing - I highly recommend it to anyone.
Bec
I have enjoyed a number of sessions with Clare and found her to be a truly wonderful healer. Clare practices Transformational Coaching + Kinesiology with a very grounded sense of the human experience and a genuinely nurturing manner, which has helped me push through many blocks in my Life - Blocks that I probably would not have been able to find the way to acknowledge and eventually work through without these valuable sessions with Clare. Regular practice with Clare has been a great way for me to make positive changes for myself and also help me focus my intentions and actions throughout the multiple aspects of my relationships, business, work, study and social Life.
Elle
Clare came into my life at a time when my eyes were open and looking for more. Her self-assured nature puts you at ease, she is empathetic, yet clear, she is intuitive, yet follows a beautiful proven process to help uncover the layers of yourself. I would recommend Clare to anyone who is looking within, who wants to look within, or is just curious about the energetic world of understanding ourselves a little bit more!
Amy
Clare has been a great inspiration to me over the last 3 months of working together, helping me clarify my goals and dreams and put practices in to place to go after them. She has helped me change my perspective on a number of decisions that were troubling me and opened me up to countless avenues that I had previously been ignoring. Having worked with Clare I feel more confident in my decisions and more at peace trusting in the universes greater plan. Clare is understanding, kind, intuitive and very generous, I feel like I can totally open up in her presence, which has encouraged me to 'let go' and 'open up'. More than a great life coach and expert Kinesiologist, Clare is an inspirational writer and leader and I am very grateful for having her on my side. I can not recommend her highly enough.
Kate
They say that when the student is ready, the teacher appears and that is exactly how I had the great fortune to have Clare as my TFH teacher. Clare's obvious passion for the subject matter is infectious and made me want to find out more about kinesiology and how I could use it to improve my life.
Clare's easy going and down to earth manner made it easy for me to grasp the concepts and practical application of TFH in a relaxed manner and atmosphere. Coupled with her genuine desire to share what she has learned in her own journey as a human, student and teacher, Clare is an inspiration and I would recommend her to anyone who is looking for a teacher to start their kinesiology journey with.
Stacey
As a practitioner Clare is a breath of fresh air. She is intuitive, really listens and connects.
She really cares and wishes to see me better myself, she also utilises her life coaching skills and offers genuine guidance.
Most often after my session with Clare I notice a positive shift in thought pattern and whatever issue I am working on. It's her ability to be able to sense what I am going through and offering the best advice that enables me to evolve.
Clare takes it upon herself to follow up after appointments if she sees I am feeling vulnerable - to me I get the impression that this is not just a profession for Clare but a lovely way of helping people. I can honestly say she is a kind hearted and wonderful spirit - a real gem.
Janet
Words from me:
I am humbled by the work I get to do. It is an absolute honour playing witness to people's stories and shifts. I am grateful for my client's want of change and for the trust they place in me, in the process and most importantly themselves.
Clare Woodward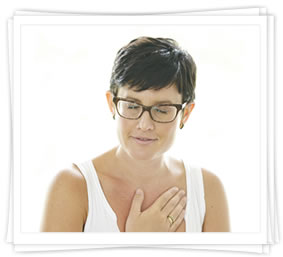 Almost immediately after the appointment walking out of the building, I felt this immense calm within my body which to be honest took a while to get used to because it felt so amazing. Apart from a few rough nights sleep I have also been sleeping very well and solidly.
Since the appointment I have been feeling mostly level headed and calm with a lot more perspective in regards to my body and surroundings and have found myself to be more open and tolerant to small things that in the past would've usually bothered me - this has been a pleasant surprise.
Chelsey
Initially I will admit I was a little unsure about kinesiology over Skype- but then I reminded myself just how amazingly intuitive and razor sharp Clare's coaching skills are and her ability to dive so deep within you that you get those goose bump feelings... And with that I jumped in (head first, no fear). I've had many services provided through skype but Clare seems to 'bridge' the distance- you feel as if she is right there (not km's away! hundreds for me). The session was as bang on, clear and knock- you- out- with- accuracy as ever. I highly recommend trying skype out. Grab your pj's, comfy slippers, mug of tea and pull up a seat on your couch and enjoy the session without having to worry about anything (forget parking, transport etc!).
Sarah T
I went to Clare with physical pain in my knees and was feeling unsafe and unstable. Clare worked with me on a number of levels to release blockages, clear some patterns and replace with some great affirmations and new paradigms. Clare is practical, as well as working systemically and is genuinely curious and interested in what's truly going on for an individual. She helped me feel safe and supported very quickly and at the same time asked me challenging and insightful questions. She brings her coaching skills and kinesiology skills together in a seamless fashion. I highly recommend her. And the best bit, my knee pain reduced significantly. To the point where I no longer feel unsafe or unstable on them.
Sue
Working with Clare has been a positive & life changing event. Clare's ability to listen and ask the right questions allows me the confidence to open up comfortably.
The mix of Transformational Coaching + Kinesiology are well complemented and Clare's technique of working allows me to have a full understanding of my session.
Thanks to Clare, I feel I have an understanding of my past behaviours and am in complete control of my life's direction.
Adam
I have always been interested by kinesiology, and it was while I was doing a Touch For Health workshop that I met Clare. At the same time I had also been thinking about searching out a life coach - and then here in front of me was a practitioner I was looking for, and one that used kinesiology in their practice. It felt like a message from the universe - 'here is the practitioner you have been seeking.' I took notice, and Clare's contact details!
Clare is such a beautiful person to work with, and I always look forward to our sessions. She has such passion, knowledge and enthusiasm for what she does, and is so totally present and engaged with helping her clients. (and she happens to write a mean blog post too!). For me I see our sessions as being about helping me bring awareness and context to my inner landscape and any sneaky blockages, limiting beliefs and sabotages I am harbouring that prevent me from living the beautiful life that is meant for me. I have seen such changes in myself since I began working with Clare - I am happier, lighter, more mindful and definitely have less negative self-talk! My world has opened up and things are working.
I like kinesiology because it is all about me! My body is the conduit to bring awareness to my conscious self about what's really going on with me. It's so cool the way it can arrow in to what's happening with me - especially if it relates to something I thought was dead and buried, or something that I never consciously associated as an issue/stress. For someone who doesn't like to sit and ponder on the meaning of life, this is the perfect self-diagnosis tool. It gets you out of your head and in touch with your real self. It doesn't rely on you having to interpret meaning through a mental process - with the right practitioner asking the right questions it tells you exactly what's what. And Clare has a great way of posing questions or presenting context around these issues that totally spark those Ah Ha! moments.
Experiencing is believing, and I would encourage anyone who is looking to get more in touch with their real, beautiful, perfect self (or even if you just want to find out what this kinesiology malarkey is all about) to have a session with Clare and prepare to be opened up to the perfect you! I know I recommend her to many of my friends and family.
Amy B.
Can I do a Skype session again instead, a distance session works just a well for me.
Georgina J
Know that with Clare you are in safe hands, she is a miracle worker. When I turned up at Clare's door, my self-acceptance was at an all time low, to the point where I suffered chronic migraines and fatigue. I never knew a different outlook on life could exist for me, Claire turned this all around. Clare is able to transform the way you look at the world and allow you access to deal with your issues and build an understanding of how you can reach your full potential. It's incredible the difference that even one session can make. I am only part way through my journey to total self-acceptance, but the steps that I have taken with Clare have completely altered my life for the better.
Catherine
I've been working with Clare for almost a year and I have never felt more authentic, brave and loved. I am connected and aware of myself in ways that I have never been before. Clare has a wonderful gift and working with her has changed my life for all the right reasons.
Sam P
I would describe myself as a little skeptical, I still don't really understand how kinesiology works but it seems to work for me. I was introduced to Clare through a friend, I suppose my head needed 'un-muddling' but I didn't really know what from. Our sessions have been great, Clare is immediately easy to get on with, its like talking to an old friend. I leave feeling empowered, in control of myself, my life and my actions. All of a sudden life makes a little bit more sense.
Vicky